Tunify Becomes Newest Streaming Service for Bluesound Professional
BluOS Enabled devices from Bluesound Professional can now access more commercially-licensed music through latest integration

Toronto, Canada, November 17, 2021 – Bluesound Professional, the premium distributed audio ecosystem for commercial spaces, today announced the exciting integration of Tunify, the music streaming service specifically for professional users. With this latest integration, all BluOS Enabled devices from Bluesound Professional can now access more commercially-licensed music. Ahead of the US Black Friday holiday, users will be prompted to update their BluOS players with the latest firmware update, BluOS 3.16, at which time, Tunify will be available as a streaming music service option.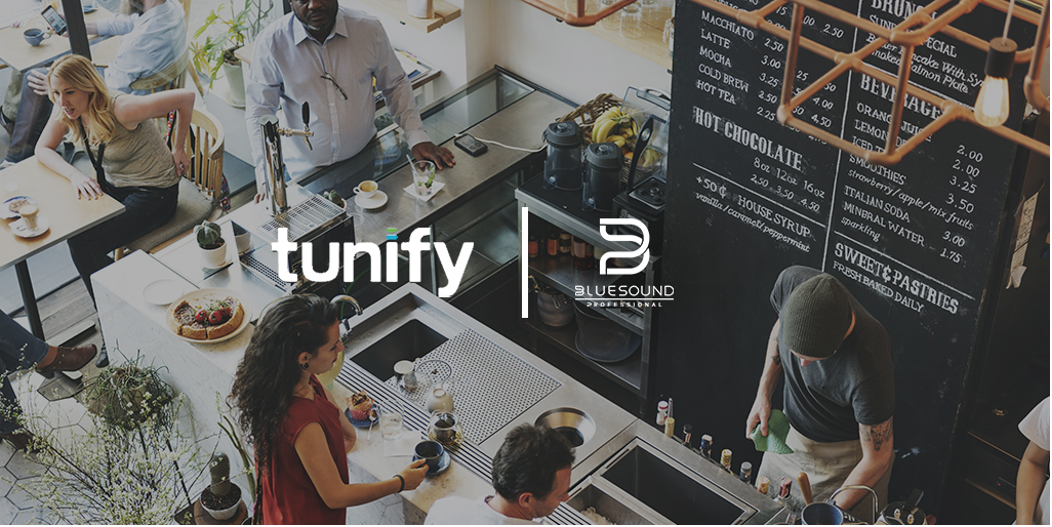 "There are legal risks associated with streaming music from consumer streaming services in public spaces that most businesses don't realize," says Graeme Harrison, Vice-President and General Manager of Bluesound Professional. "We are pleased that we are able to offer another great commercially-licensed streaming option for our customers who as well as using a legal music source, want to mindfully use music to create a carefully curated environment. Tunify has several levels of service allowing customers to customize and create their ideal experience as carefully as they want to, or to use pre-configured streams designed for specific environments"
Tunify, a Belgian company, specializes in providing commercially-licensed music to professional users. Tunify allows users to choose music to match the type of atmosphere and/or mood they are trying to achieve. With ease of use and several different service options, Tunify provides professional business owners an easy way to have more control over their business's atmosphere and customer experience.
"We are thrilled to be part of the BluOS system," says Benito Stans, Founder & CEO of Tunify. "This integration will not only strengthen Bluesound Professional as a commercial audio provider, but it will also further our message here at Tunify that music is the key to creating a great atmosphere for any business."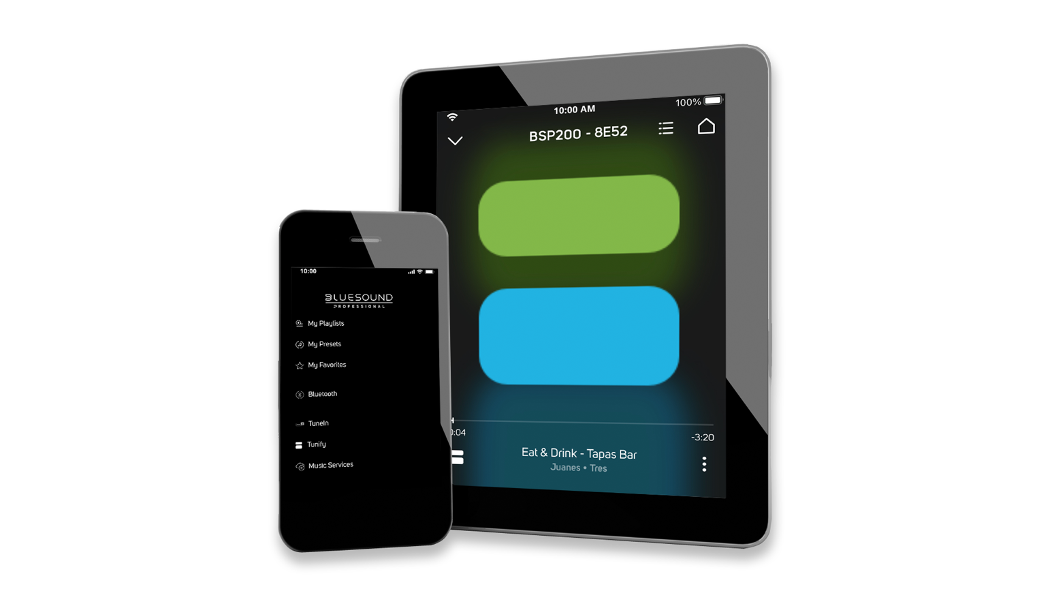 About Tunify
Founded in 2012, Tunify truly believes that music has the power to shape customer experience. Users can choose music that fits their business easily, rapidly, and most important, legally. The Tunify concept was originally a spin-off of KU Leuven University and was created by combining key insights of experienced music experts and technological innovations. According to the Tunify concept, there are three elements that are crucial to the music experience: the context, the subjective character of music, and the need to personalise music. By developing their own innovative software and through the collaboration of research groups, Tunify's algorithms can analyze the metadata of music and context and is then able to suggest accurate curated playlists for every professional user. Tunify serves customers in a variety of different communities including but not limited to arts and culture, hotel and business, café and nightlife, eat and drink and fashion and style.
For more information visit: https://www.tunify.com.
About Bluesound Professional
Bluesound Professional is a fusion of hardware and software that is purpose-built for high performance networked audio for retail shops, bars, restaurants, hotels, gyms, and other commercial applications. End users can connect and control nearly any audio source, including streaming services, internet radio, or networked hard drives, while installers can confidently specify rack-mounted hardware that integrates seamlessly with smart controllers. Powered by BluOS, an award-winning multi-zone audio management software platform, made native in a comprehensive range of controllers, streamers, amplifiers, and speakers, Bluesound Professional makes commercial audio installation projects easy to configure, deliver, and use. Bluesound Professional is a division of Lenbrook International, renowned manufacturers of premium audio technologies for residential and commercial applications.
Links
Website: https://bluesoundprofessional.com/
​LinkedIn: https://www.linkedin.com/company/bluesoundpro/
​Facebook: https://www.facebook.com/bluesoundpro/
​Twitter: https://twitter.com/bluesoundpro/
---
Bluesound Professional Adds Tunify Music Streaming Service.docx
DOCX - 954 Kb
Download