The B170S Networked Streaming Amplifier is Now Available
The B170S Networked Streaming Stereo Amplifier by Bluesound Professional is now available across North American and global distribution markets.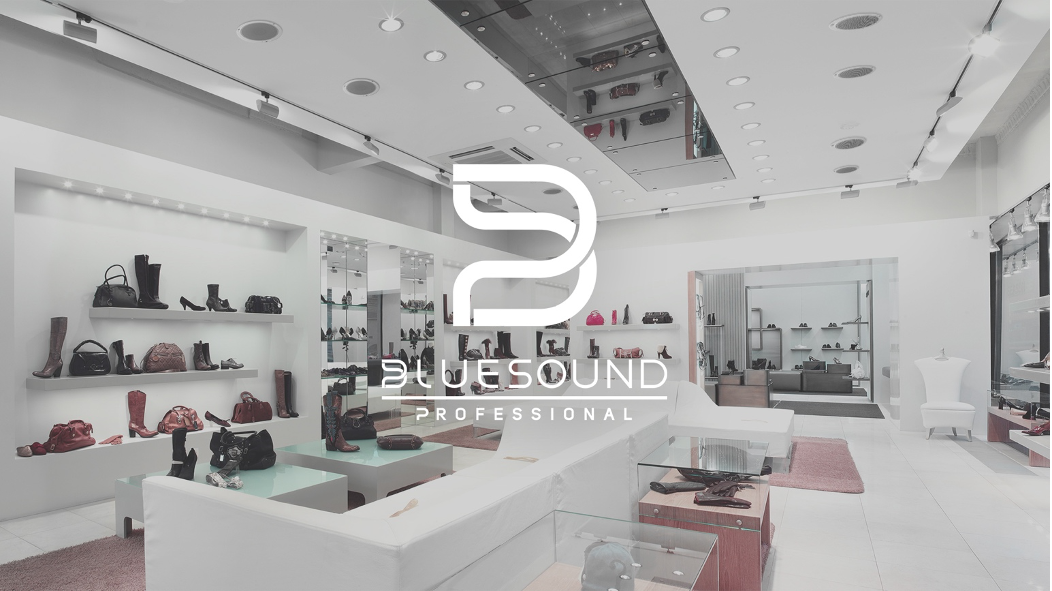 TORONTO, ONTARIO, CANADA, AUGUST 2, 2022– Bluesound Professional, the premium distributed audio ecosystem for commercial spaces, launches the B170S Networked Streaming Stereo Amplifier to North American and global distribution markets. Orders for the B170S are open immediately with warehouse availability starting in September 2022.
The B170S is an all-in-one streaming solution for any commercial music installation combining a high-quality stereo low impedance and constant voltage amplifier with a BluOS enabled network music player.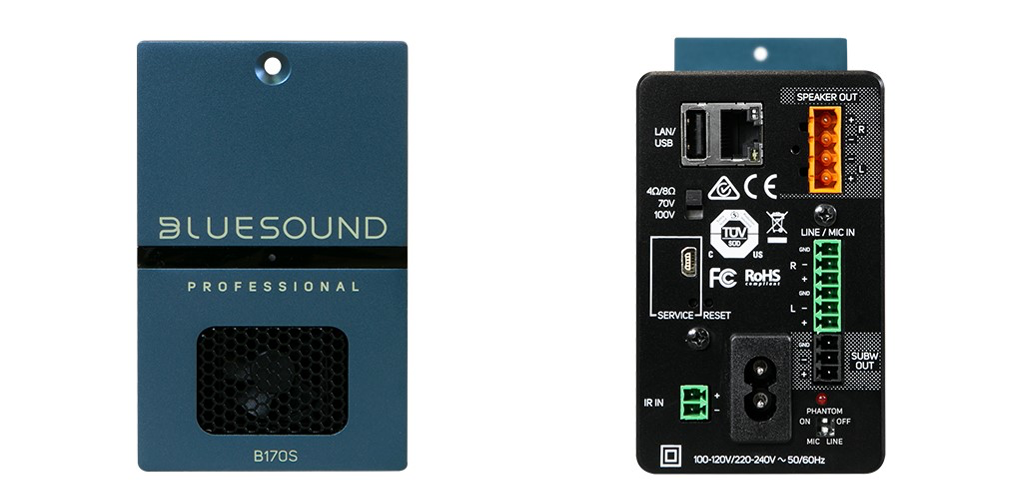 The low impedance output is perfect for applications where intelligibility and sophistication are important. Alternatively, multi-speaker installations like corridors or high-traffic areas can be catered to with the constant voltage option that allows for daisy-chained speakers, in turn reducing cable lengths and complexity. With keyhole slots allowing for flexible mounting options, the B170S is well-suited to hide under shelves, tables and walls or be rack mounted into a 3U space with the racking accessory.
Continuing Bluesound Professional's multi-zone commercial music solutions, streaming services like SoundMachine, Custom Channels, SiriusXM for Business, QSIC, and Tunify and others, are natively integrated into the BluOS enabled network music player in the B170S and can be controlled with the BluOS Controller app on PC, Mac, iOS and Android.
Key features of the B170S Networked Streaming Speaker:
A complete stereo solution for commercial installations
Integration with local network content storage
Low impedance and constant voltage outputs options:

2x80W into 4/8 Ω
or 2x100W into 70V
or 1x100W into 100V

Operates on the BluOS platform allowing flexible, unlimited grouping of zones
Integration with many streaming services including SoundMachine, Qsic, Tunify, Custom Channels and SiriusXM for Business
6W standby mode
Flexible mounting options including mounting of 6 x B170S in a 3U rack space using the optional RM160 rack mounting shelf
Secure network preventing unauthorized control
Third-party control options compatible with PC, Mac, iOS and Android
About Bluesound Professional
Bluesound Professional is a fusion of hardware and software that is purpose-built for high performance networked audio for retail shops, bars, restaurants, hotels, gyms, and other commercial applications. End users can connect and control nearly any audio source, including streaming services, internet radio, or networked hard drives, while installers can confidently specify rack-mounted hardware that integrates seamlessly with smart controllers. Powered by BluOS, an award-winning multi-zone audio management software platform, made native in a comprehensive range of controllers, streamers, amplifiers, and speakers, Bluesound Professional makes commercial audio installation projects easy to configure, deliver, and use. Bluesound Professional is a division of Lenbrook International, renowned manufacturers of premium audio technologies for residential and commercial applications.
Links
Website: https://bluesoundprofessional.com/
​LinkedIn: https://www.linkedin.com/company/bluesoundpro/
​Facebook: https://www.facebook.com/bluesoundpro/
​Twitter: https://twitter.com/bluesoundpro/
---
B170S NR2.docx
DOCX - 461 Kb
Download
B170S NR2.pdf
PDF - 1.9 Mb
Download