Bluesound Professional Welcomes New North American Sales Manager
Craig Cooper joins Bluesound Professional as Sales Manager for Canada and USA

ST. LOUIS, Missouri, January 5th, 2022 – Canadian company Bluesound Professional, the premium distributed audio ecosystem for commercial spaces, announced today the appointment of Craig Cooper as its North American Sales Manager.
Reporting to Graeme Harrison, Vice President and General Manager of Bluesound Professional, Cooper's primary responsibility will be to facilitate sales growth in the North American market, working with reps, system integrators, consultants and end customers.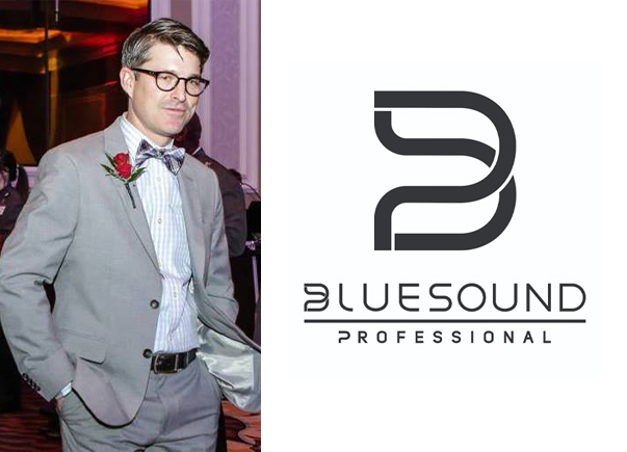 Cooper brings a wealth of experience in creative direction, regional brand growth and marketing strategy having previously held executive positions at companies like Analog Way (AV manufacturer), Bormann Marketing (pro audio manufacturer) and Pinnacle Entertainment (end user). During his most recent role as Regional Sales Manager for Analog Way, Cooper established a strong presence for the AV manufacturing company in the Midwest Region through initiating and expanding relationships with key stakeholders and influencers.
Graeme Harrison, VP and GM of Bluesound Professional, commented on Cooper's new role: "I'm very pleased to welcome Craig to our Bluesound Professional team. His appointment will allow us to focus more attention on our North American customers. Our sales have been increasing steadily throughout 2021 in North America and we are optimistic that having Craig on our team will further increase this trend in 2022 and beyond. Craig has experience as an end user, a rep and working for a manufacturer, and therefore uniquely equipped to understand the needs of our customers."
Cooper's managerial expertise will be complimentary to serving the links in Bluesound Professional's sales channel chain. He holds a degree in Business Administration from St. Louis University and is also a passionate cyclist and evangelist for electric cars. Cooper currently resides in St. Louis, Missouri.
About Bluesound Professional
Bluesound Professional is a fusion of hardware and software that is purpose-built for high performance networked audio for retail shops, bars, restaurants, hotels, gyms, and other commercial applications. End users can connect and control nearly any audio source, including streaming services, internet radio, or networked hard drives, while installers can confidently specify rack-mounted hardware that integrates seamlessly with smart controllers. Powered by BluOS, an award-winning multi-zone audio management software platform, made native in a comprehensive range of controllers, streamers, amplifiers, and speakers, Bluesound Professional makes commercial audio installation projects easy to configure, deliver, and use. Bluesound Professional is a division of Lenbrook International, renowned manufacturers of premium audio technologies for residential and commercial applications.
Links
Website: https://bluesoundprofessional.com
LinkedIn: https://www.linkedin.com/company/bluesoundpro
---
Craig Cooper News Release docx.docx
DOCX - 166 Kb
Download